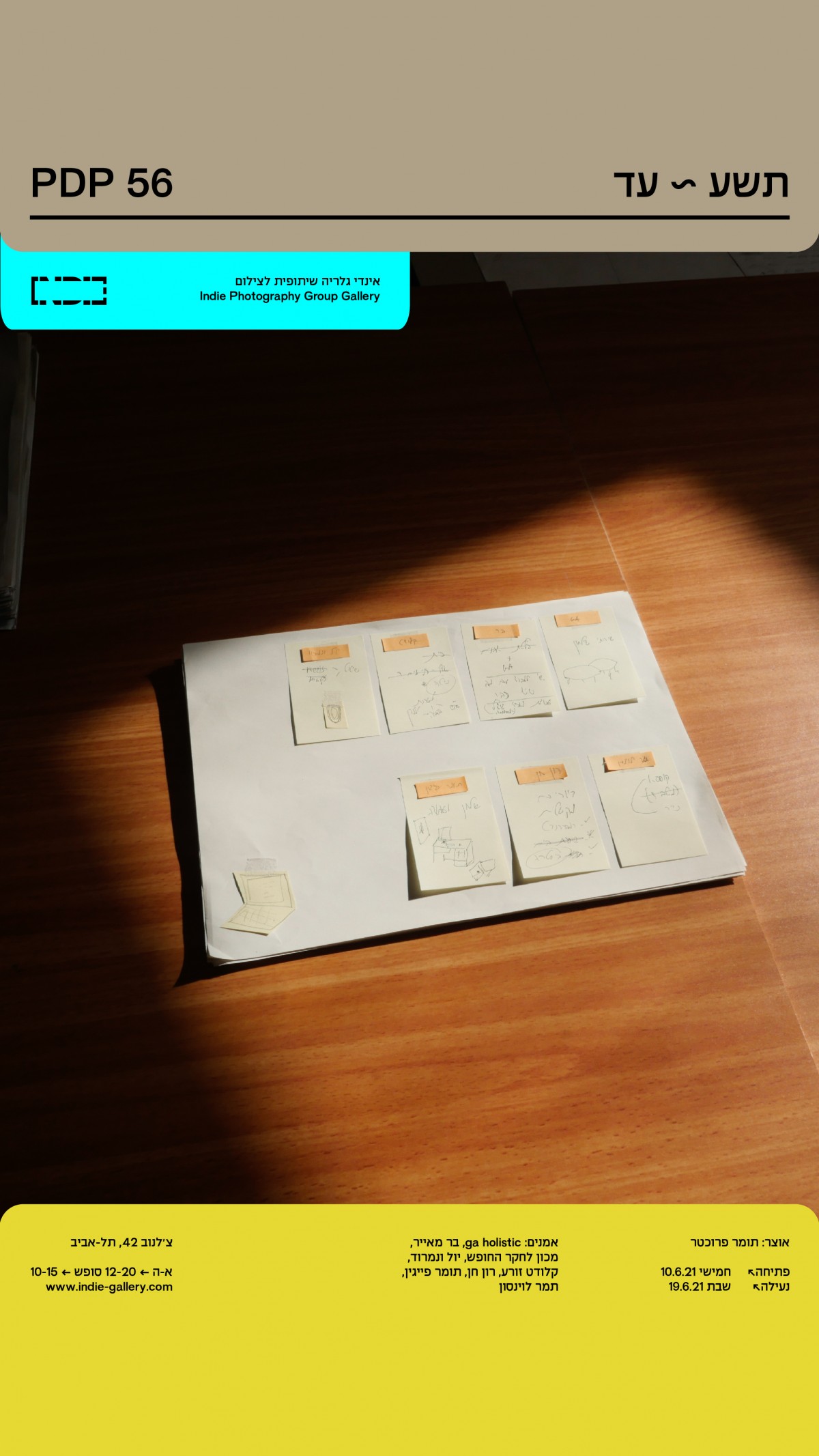 Nine ~ To
Opening 10.6.21 20:00
Indie Gallery is happy to announce the opening of 'Nine to', a group exhibition
curated by Tomer Fruchter and presented as part of the short term exhibitions
'PDP'. Participating artists: ga holistic, Bar Mayer, Freedon Research, Yul &
Nimrod, Claudette Zorea, Ron Chen, Tomer Feigin, Tamar Lewinsohn. And
collaborations with Gad Yair, Lior Zalmanson, Narkis Vizel.
'Nine ~ to' is organized as a collaborative work space created by the exhibition
participants, from the set-up phase into the exhibition period. If successful, it will be an
installation of a performative nature, which makes use of art works and processes in
attempts to expose the elusive presence of the immaterial, the processual, and the
cognitive.
The exhibition puts to test the relationship between space and work, at a time
when these two basic concepts are crumbling by definition. It focuses on the tension
between the personal and the collaborative, as well as the dynamics of
incomplete-undecided-things, those "Objects to be found on a desk" in the words of
Georges Perec; those that allow "'a slightly oblique approach to daily practice, a way to
talk about (one's) work, (one's) history, (one's) concerns, an effort to grasp something
that belongs to (one's) experience, but not at the level of distant experiences, but at the
very heart of it.'
*Georges Perec 'Notes on the objects to be found on my desk, 1976
Opening: 20:00 Thursday, June 10, 2021
Closing: Saturday, June 19, 2021
Opening Hours:
Mon-Thu: 10:00-20:00
Fri-Sat: 10:00-15:00